---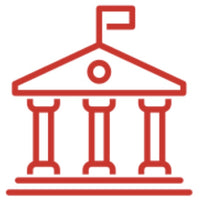 Upcoming trial? Work with Joe Bodiford, 26-year veteran (over 100 jury trials) trial lawyer, author, and advocacy law professor.  Joe has taught advocacy at the top-ranked Stetson University College of Law for a decade, in both the JD (Trial Advocacy) and LL.M. (Advanced Advocacy) programs. He teaches a class on Advanced Cross Examination based on the unique method in his book, Cross Examination in a Nutshell (West Academic).  His upcoming book, A Short and Happy Guide to Trial Advocacy (West Academic) is almost finished and will be out in 2023.
Have you ever taken music lessons? If you did, you had assignments and then worked with your teacher one-on-one. Joe, having both a B.A. and M.M. in music, knows the value of one-on-one coaching.  Now, he's taking his years of music and trials, combining the pedagogies of both, and offering a one-of-a-kind opportunity for you!
Once the coaching session is purchased, you'll be contacted for an initial interview about what you're looking for, then the coaching session will be set.  We can meet live in Tallahassee, or via Zoom.
Price is $100 per hour.